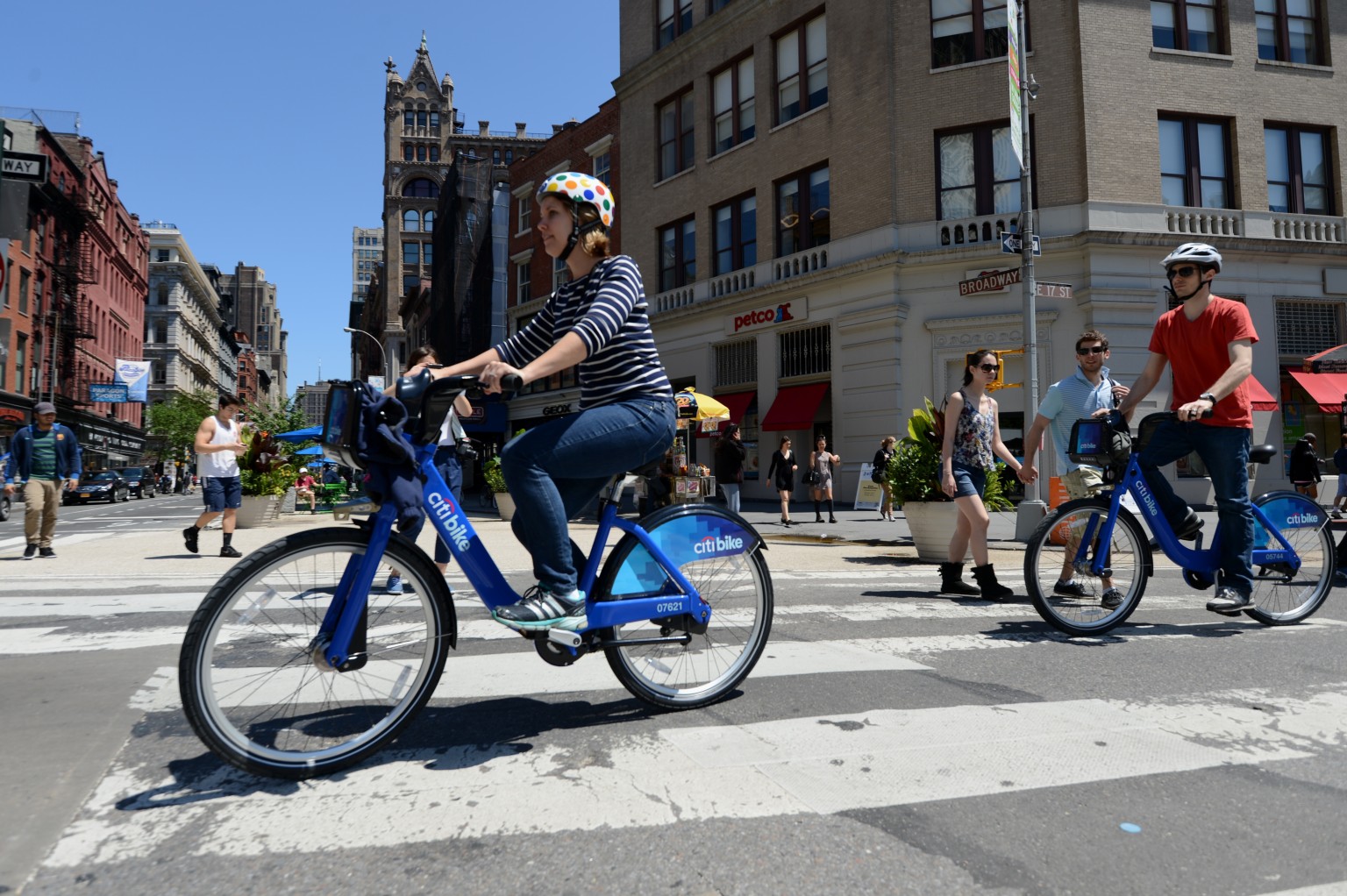 By Plotting Journeys, Providing a Glimpse at Citi Bike Ridership - NYTimes.com
Since its introduction last May, the Citi Bike program has attracted 100,000 annual members but far fewer daily subscribers than expected, a combination that has contributed to the system's precarious finances as operators look to expand.
The math is simple: Regular riders strain the system through repeated use, leading to higher costs. A new data visualization project demonstrates this phenomenon, and makes clear the degree to which the bike share system has become interwoven into the city's transit network.
Using system data, the team behind the project — Sarah Kaufman of New York University's Rudin Center for Transportation Policy and Management, Jeff Ferzoco of linepointpath, and Juan Francisco Saldarriaga — plotted rides as point-to-point journeys, independent of the street grid, for Sept. 17 and 18.
The weather was mild, with highs in the 60s and no rain. Roughly 75,000 total rides were taken on the two days.
Some trends to watch: the bustle near major transit hubs like Grand Central Terminal and Penn Station during the morning rush; the heavy use from annual members in Brooklyn; and tourist rides across the Brooklyn Bridge and throughout Midtown.