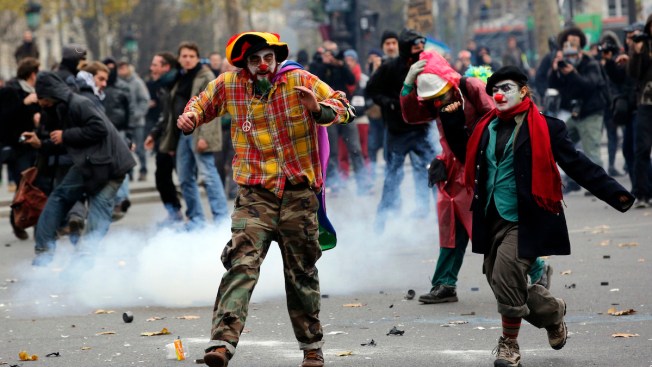 Global Climate March: Clashes in Paris as Protesters Rally Ahead of COP21 | NBC New York
"French riot police fired tear gas at activists protesting as part of global climate demonstrations Sunday, on the eve of the COP21 climate summit in Paris, NBC News reported.
About 200 protesters, some wearing masks, fought with police on a street leading to the Place de la Republique, which has become a gathering place for Parisians since the terror attacks on Nov. 13."
So soon after the terrorist attacks...shameful!