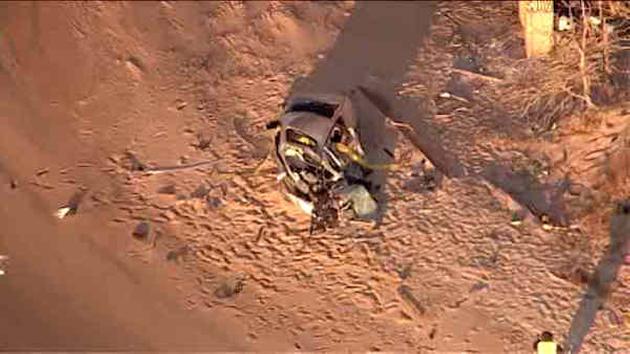 Driver ejected and killed in car crash on Belt Parkway in Brooklyn | 7online.com
WABCBy Dray Clark
Monday, November 03, 2014 07:42AM
CANARSIE (WABC) -- A driver was killed early Monday morning when his car crashed and plunged off the Belt Parkway in Brooklyn.
Around 2 a.m., a 27-year old man driving a sedan was heading eastbound on the Belt near Rockaway Parkway in Canarsie when he struck a guardrail.
Police say the driver swerved across the roadway, and struck another guardrail and then a light pole.
He was ejected from his vehicle onto the parkway, where he was pronounced dead.
His car flipped off the guardrail and fell about 30 feet to the ground below